Mustaches for Kids Ottawa
12 Years of Growing Mustaches and Raising Money for Make-a-Wish
December 12th, 2013 by Brett Tackaberry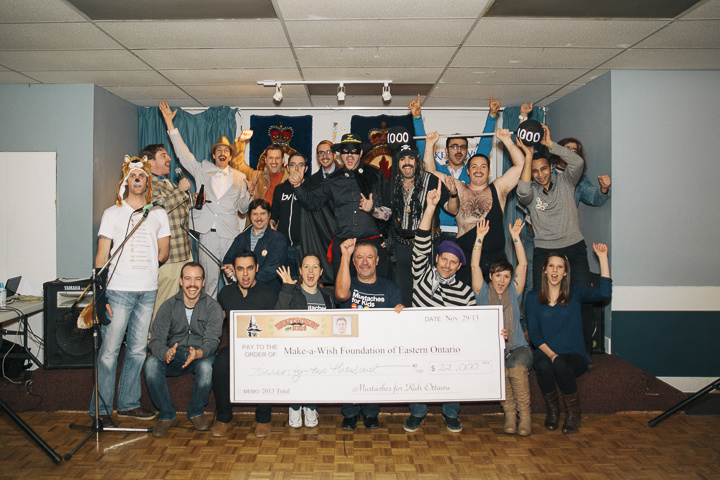 big thank you to all who grew for M4K and contributed to its success. We've raised $24,000 for Make-a-Wish EO and its going to go a long way to enriching the lives of the Make-a-Wish children. We had a lot of money still trickling in after the finale on Friday which really added a lot to the bottom line. It was a really great year.
A few thank yous: Trevor Kealey and Mike Hollingworth (co-organizers and co-founders), Paul Townsend (di and co-founder), John Kealey (photographer), Craig McCallion (videographer), Melissa Cowell (tshirt and poster design), Capital Printers (t-shirt production). Thanks for helping out.
A big thanks to the Kivuto team. Together they raised close to $5,000 including a top-up from the company. Looking forward to having them back next year.
And what about the Stache Bash? Well, it was ridiculous but as always – it was a blast. Great costumes, good fun, lots of laughs.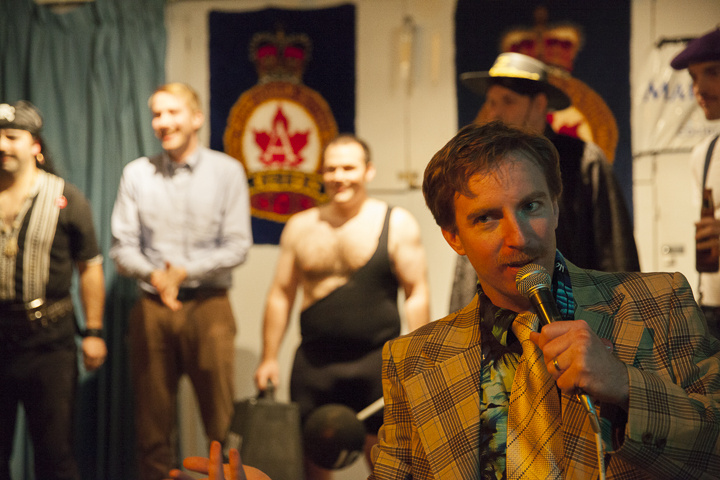 Check out the rest of the photos at http://www.johnkealey.com/stachebash
Until next year.
Sincerely,
Brett, Mike & Trevor
Your M4K Ottawa Organizing Committee.
Number of Members: 29

Top Fundraisers

| | |
| --- | --- |
| #1. Scott Dare | $2555.00 |
| #2. Mike Hollingworth | $2015.00 |
| #3. Brett Tackaberry | $1333.00 |
| #4. Javier Jorge | $1100.00 |
| #5. Adam Aldersley | $1091.10 |
| #6. Trevor Kealey | $838.00 |
| #7. Keith Fenwick | $665.00 |
| #8. Christopher Dziwinski | $580.00 |
| #9. Paul Townsend | $550.00 |
| #10. Ryan Knuth | $530.00 |
| #11. Jeremy Francis | $490.00 |
| #12. Darren Talbot | $315.00 |
| #13. Mat Dupont | $305.00 |
| #14. Donald Makori | $300.00 |
| #15. Chad Levac | $285.00 |
| #16. Scott Stuart | $275.00 |
| #17. Nick Weatherdon | $270.00 |
| #18. Marylou Scott-Smith | $205.00 |
| #19. Erik Thorsteinson | $200.00 |
| #20. Scott Brohman | $180.00 |

Downloads