Mustaches for Kids Ottawa
12 Years of Growing Mustaches and Raising Money for Make-a-Wish
December 3rd, 2014 by Brett Tackaberry
A big thank you to all who grew for M4K and contributed to its success. We've raised $23,500 for Make-a-Wish EO and its going to go a long way to enriching the lives of the Make-a-Wish children. We had a lot of money still trickling in after the finale on Friday which really added a lot to the bottom line. This is truly a fantastic thing.
A mustache would be nothing without the upper lip. And with that I want to give a big shout out to my co-orgnanizer Trevor Kealey and Mike Hollingworth. I also want to thank Blake, Josh, and Yogi at the House of TARG. Thanks to Ashley Edmunson (at bv02) for the awesome design this year. And finally thanks too to Johnny Kealey for taking the sweet pics you see below.
Join us next year for an extra special "10th Anniversary" edition of Mustaches for Kids!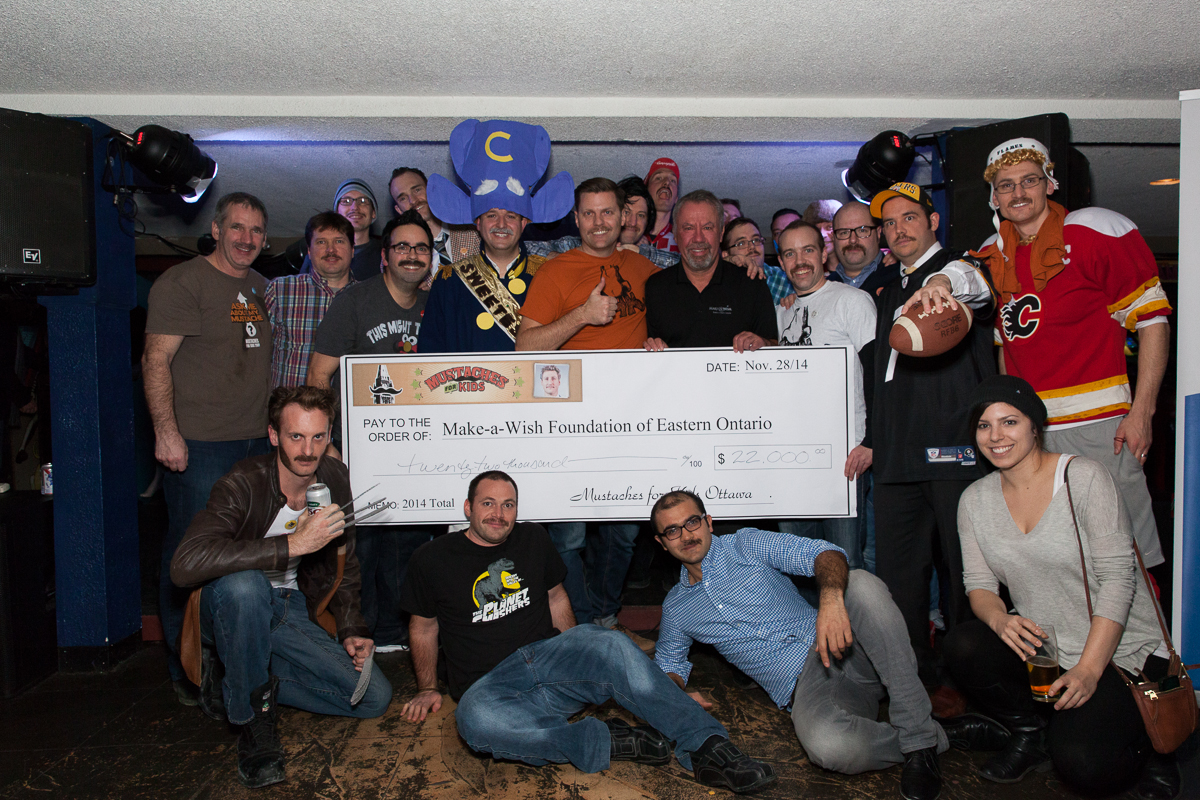 Number of Members: 29

Top Fundraisers

| | |
| --- | --- |
| #1. Scott Dare | $2555.00 |
| #2. Mike Hollingworth | $2015.00 |
| #3. Brett Tackaberry | $1333.00 |
| #4. Javier Jorge | $1100.00 |
| #5. Adam Aldersley | $1091.10 |
| #6. Trevor Kealey | $838.00 |
| #7. Keith Fenwick | $665.00 |
| #8. Christopher Dziwinski | $580.00 |
| #9. Paul Townsend | $550.00 |
| #10. Ryan Knuth | $530.00 |
| #11. Jeremy Francis | $490.00 |
| #12. Darren Talbot | $315.00 |
| #13. Mat Dupont | $305.00 |
| #14. Donald Makori | $300.00 |
| #15. Chad Levac | $285.00 |
| #16. Scott Stuart | $275.00 |
| #17. Nick Weatherdon | $270.00 |
| #18. Marylou Scott-Smith | $205.00 |
| #19. Erik Thorsteinson | $200.00 |
| #20. Scott Brohman | $180.00 |

Downloads