We're in the home stretch and we're killing it.
Stache Bash
Two words: dress to impress. And be prepared for a good time.  AND bring your quarters for a little Wrestlefest.
We will be Stacheing it up at the House of TARG (at the corner of 1077 Bank at Sunnyside) on Friday, November 29.  Plan to be there at 7:00pm. The festivities will start soon after that. More information can be found on the Stache bash page.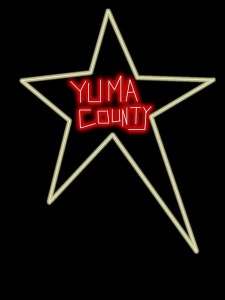 After the Stache Bash Stick Around For:
YUMA COUNTY + Chris Page + Chops & The Holics
Presented by: House Of TARG
Doors: 9pm / Show at 10pm
Cover: $5
Prizes
We have some great prizes this year: the top fundraiser  will walk away with two Westjet tickets to anywhere they fly; a couple pairs of hockey tickets; and some other fun stuff for some select growers.
Pledging and Dropping off money
This isn't all that complicated, here is everything you need to know:
Bring all your money and pledge sheets with you on Friday. Write your name on the pledge sheet. Have it totaled prior to arrival.
Please write a cheque for the cash portion of your pledging. This is a nice-to-have and saves us a lot time and effort. Cheques should be made out to Make-a-Wish Eastern Ontario.
Don't include donations over paypal on your pledge sheet.  At the venue, we will have the total amount pledged to you over paypal.
For those who pledged to you over paypal, they will get a receipt, we have their information.
If you can't make it on Friday, you have a few options:

drop off your money and pledge sheet to me during business hours at my place of work or on the weekend/evenings to my house – email me for the address and my mobile number
send money to this email address from online banking.
send the money through paypal on the site
mail checks to me. email for the address.
November 26th, 2014 by Brett Tackaberry